Danarm Range
Teifi Garden Machinery is proud to bring you a range of rotary lawn mowers, manufactured by KAAZ from Denmark. They are high quality self-propelled machines. They are all heavy-duty walk-behind mowers giving excellent performance. The rear-roller mowers give a high quality cut and the formal striped finish on your lawn.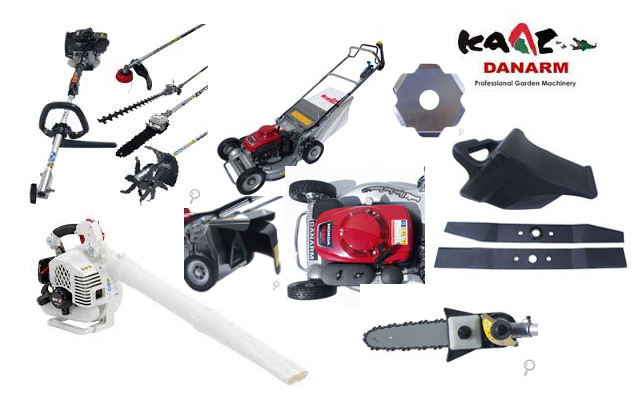 VS300S-TJ35E
34.4cc Kawasaki engine, loop handle
This model is built for the operator who requires a more powerful, sturdy machine. It is available with either loop or cowhorn handlebars and is supplied with a 3-tooth blade, tap & go head head and a double harness with hip pad.